Diberi nama berdasarkan jajaran tebing batu di Amerika Selatan, awal pesawat Pucara diketahui pada pertengahan 1960-an ketika Argentina's Fabrica Militar de Aviones (Military Aircraft Factory) telah meminta untuk mengembangkan sebuah pesawat tempur baru yang dapat melakukan misi COIN, CAS dan pengintaian. Penerbangan pertama purwarupa AX-2 Delfin yang bertenaga sepasang turbo props Garrett TPE331-U-303 dilakukan pada 20 Agustus 1969. Purwarupa selanjutnya bermesin turboprop French Turbom Eca Astazou XVIG.
Pucara didesain untuk beroperasi pada medan berat dan landasan yang belum dipersiapkan dengan support darat minimal, sebuah desain umpan balik dari Perang Falklands 1982. Operasi dapat dilakukan pada malam hari, tetapi tidak pada kondisi cuaca buruk, dan penargetan senjata ke musuh dilakukan secara visual oleh pilot dengan penggunaan visibilitas arah depan yang sangat bagus karena bentuk hidung Pucara yang mengarah ke bawah.
IA 58A standar produksi pertama kali terbang pada 8 November 1974, dan dikirim ke AU Argentina setahun sesudahnya.
Pengembangan pesawat ini menghasilkan model IA 58B, upgrade utama pada sistem avionic dan penambahan dua meriam 30mm untuk melengkapi meriam 20mm-nya.
Akan tetapi, produksi total tidaklah terlalu banyak walau diekspor ke Uruguay, Sri Lanka dan Colombia. Total produksi tidak sampai 20 Pesawat.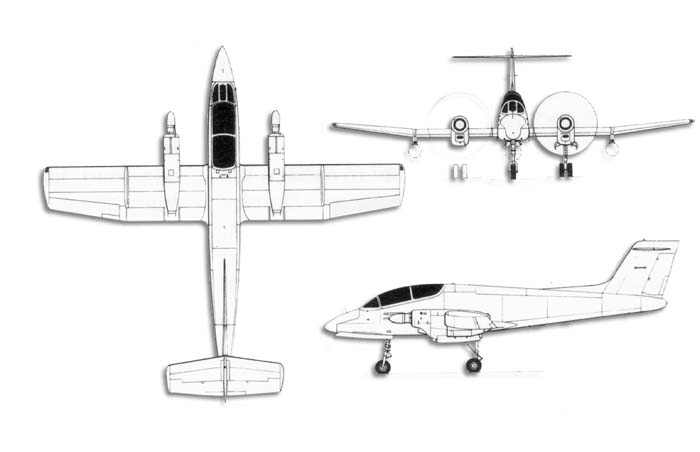 Specifications
Country of Origin: Argentina
Builder: Fabrica Militar de Aviones
Role: –
Similar Aircraft: –
Wing Span: 14.5m ( 47 ft 7 in )
Length: 15.25 m ( 46ft 9in)
Height: 5.36m ( 17ft 7 in )
Weight: empty, equipped 4,037 kg ( 8,900 lb ); MTOW 6,800 kg ( 14,991 lb )
Engine: two 988 shp Turbomeca Astazou XVIG turboprops
Maximum speed: 500 km/h ( 311 mph ) at 3,000 m ( 9,840 ft )
Cruising speed: 430 km/h ( 267 mph )
Range: –
Service Ceiling: 9,700 m ( 31, 825 ft )
Armament: two Hispano HS804 20mm cannon each with 270 rpg; four FN Browning 7.62 mm cannon with 900 rpg; up to 1500 kg ( 3,307lb ) of free fall bombs, napalm tanks, 70 mm ( 2.75 in ) rockets, cannon pods, two auxiliary fuel tanks.
Crew: –
Cost: –
User Countries: Argentina, Uruguay, Colombia, Sri Lanka.
Sumber:
www.aerospaceweb.org
www.fas.org